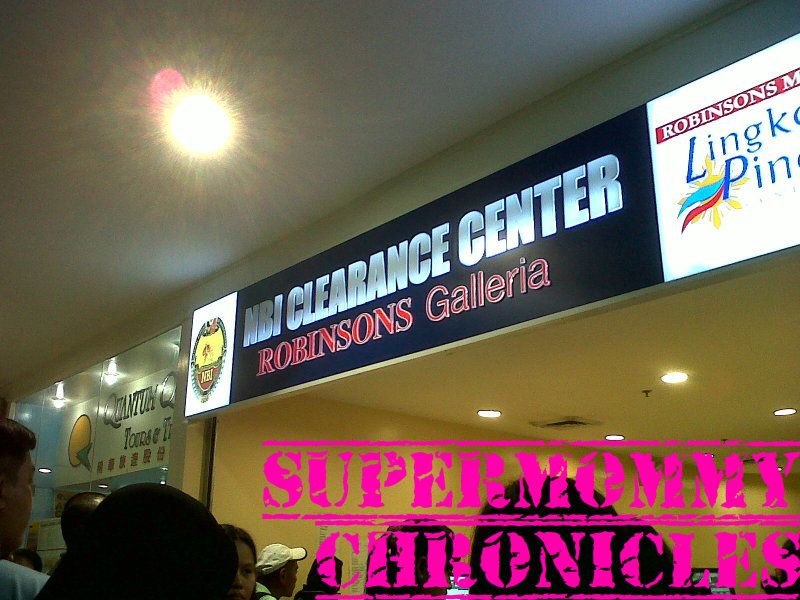 Click meh!
My NBI clearance renewal experience last Wednesday was partly frustrating but I've learned a lot while I was there. Mostly, not to talk to call center agents who look freaky and talk loudly as if everyone needs to hear what they're talking about.
(You can read about it here by clicking the Read More link or you can
read it from my mommy blog
and read
other mommy-related posts
there.)
Last Wednesday I went to fix all my government papers in the Robinson's Galleria Lingkod Pinoy government centers just so I don't have to think about them anymore. My agenda for the day was:
Renew NBI Clearance
Renew license
Update SSS records (add beneficiaries and change employment to voluntary)
Become a Pag-IBIG Fund member
I have accomplished 2 out of 4 of my agenda that day. I got to update my SSS records and renew my NBI clearance.
I didn't get to renew my license because apparently, all first time license renewals should be done at the LTO branch where you got your license (in my case, Las Pinas) OR in their main branch in East Ave. I asked them why is this so and they said that their system won't update your record as long as you do this in either of the two branches they've mentioned. I found this rather annoying so I figured I'm gonna renew my license some other day.
With Pag-IBIG, the people in their Lingkod Pinoy booth in Galleria said that I should fill up an
online form found on their website
so I can become a member. You would think that I already am a member, with my mom working for them but no, I still am not. My former employer didn't give this benefit to their employees so if I wanted to become a member and have contributions, I'm gonna do it all myself.
SSS went by smoothly, too. Tip for those who need to update their status: Bring certified true copies of birth, marriage, death certificates or other documents if you don't have the ones issued by NSO.
(Note: The Pag-IBIG, SSS and PhilHealth centers in Robinson's Galleria are all located in one place, across Mercury Drug, near the EDSA Shrine entrance. You can also get your cedulas there, if you need them.)
The NBI clearance renewal is what this blog post is all about and you wanna know why? It is because my experience with the Lingkod Pinoy center in Galleria is far from my experience in the Victory Central Mall in Monumento. My experience with Monumento was smoother compared to my experience in Galleria. The trip to Monumento was longer than getting my NBI clearance there. To think, I went there after lunch. There were a lot of people, yes, but the processes were fast.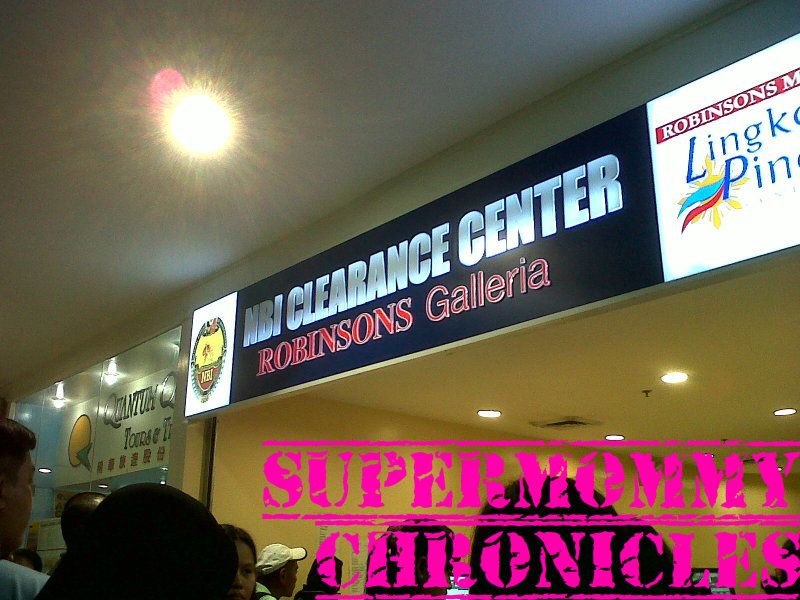 With the Galleria branch, well, I had to wake up extra early just to get in line because the
blog where I got tips
said that only the first 500 in line are the ones who they're gonna serve. Anyway, I got in line at the EDSA Shrine entrance around 6:45am and the number I got at around 9am was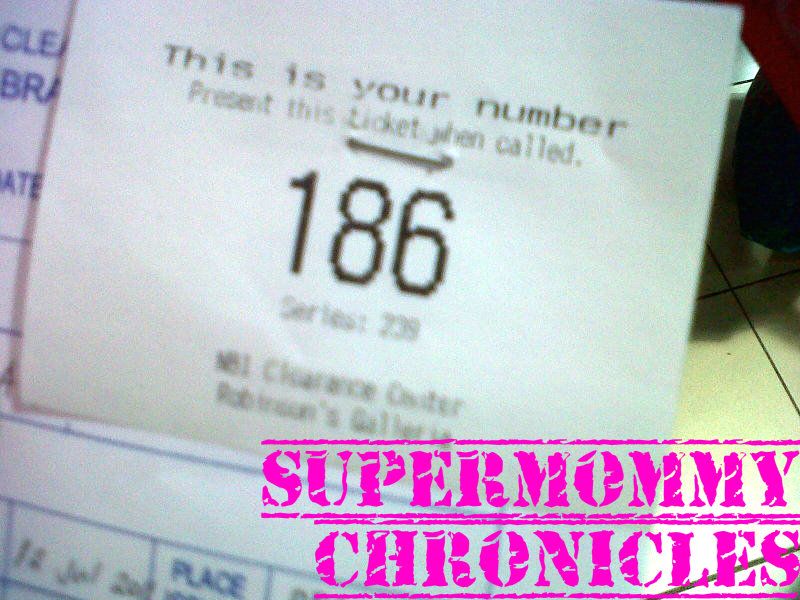 Here are some tips that might come in handy while waiting in line:
Bring any form of entertainment to help you pass the time. MP3 players, books, gaming consoles. Whatever it is, don't forget to bring it.
Bring a fan and a towel because waiting in line outside the mall near a major road in the morning during rush hour will definitely not be comfortable. It will be really hot by the time the clock strikes 7:30am.
Practice prolonging your patience because people will definitely cut in line. You need to politely tell them that it is wrong to do.
When the mall opens at 10am, they will allow the first 200 applicants to proceed to their clearance center at the basement of the mall's East Wing. The others were asked to come back and be in line by the stairs. They follow a specific timetable:
1st batch (1-200): 10AM
2nd batch (201-300): 12NN
3rd batch (301-400): 2PM
4th batch (401-500): 4PM
Actually, this timetable got all mixed up the time I went there. They "forgot" our batch so we had to wait an extra hour before we got accommodated. It was all good, though. I had my MP3 player and my book All I Really Need To Learn I Learned In Kindergarten to accompany me.
When we got in the queue, there were 4 steps that we had to go through:
Payment - You're gonna have to pay a processing fee of PHP115 for local employment or travel abroad, PHP165 for change of name, status, etc and PHP465 for validation of ACR, etc. Don't forget to write in your form the reason why you need your clearance renewed to lessen the time that you will have to spend in line.
Encoding - Present your application form and receipt and watch the monitor as the encoder starts typing your information into their system. Watch out for misspellings and other errors that the encoder might input to your record.
Biometrics - They will take your photo and your fingerprints in this step. Don't forget to smile!
Releasing - The longest time that it will take for you to wait for the release of your clearance will be 15 minutes if the purpose is for local employment. Some of the clearances (for international purposes) are released the next day.
So that's it! Generally, everything I've said is the same in the other NBI Clearance Centers as well. Some more pointers to make your trip worth it:
If you are not going to the main clearance center in Monumento, go to the venue as early as possible. In Galleria, we heard, some people have been there as early as 4am just to get their clearances.
Bring your own pen. Everyone is going to need theirs so they won't be able to lend you unless they're done using it plus they don't have pens anywhere in their center.
Bring all of your government documents if you don't have any 2 valid IDs. It will also be wise to bring your NSO-issued birth certificates because this will be the document that they're gonna ask for if you don't have valid IDs.
Bring snacks and a bottle of water. If possible, eat heavy breakfast because you will be in line for a long time and you WILL get hungry.
Again, patience. And lots of it.
So, there. Hope you have an even more smoother experience than I had. Hopefully next time I get a clearance, everything will be smoother for me.