I went back to DLSU this morning to register for the Animo Run - yes, I am trying to live a healthy life...TRYING TO - and to renew my alumni ID that has been expired since October last year. To tell you honestly though, I don't know what other uses my alumni ID have besides a free, no-hassle pass into the university and free Chimichangas in Burgoo but I had it renewed anyway. (Dear La Sallians, if you are not a frequent visitor of your school and you don't use/need discounts, renewing your ID is not worth it. Five hundred freakin' pesos for it and it's valid only for a year... Tsktsk.)
My sister accompanied me the whole morning (Thanks, sis!) and she never complained about walking from UM to Agno only to go back to the South Gate again. Anyway, there are some huge changes in DLSU that weren't there the last time I visited:
DI NA PWEDE MAGYOSI SA AGNO. Okay, it's one thing to make it look like the way it looks like now, it's another to make it smoke-free. Nakakalungkot isipin but my college life was kinda ruined by this development. I WANT THE OLD AGNO BACK! Yung masikip! Yung maputik! Yung may masarap na liempo at bacsilog!
Archer's Lair? It's called Green Lane now and may Chicboy at Starbucks na dun.
Microsmith and Red Spoon are now closed. This is a sad, sad day indeed.
and the greatest change I've seen?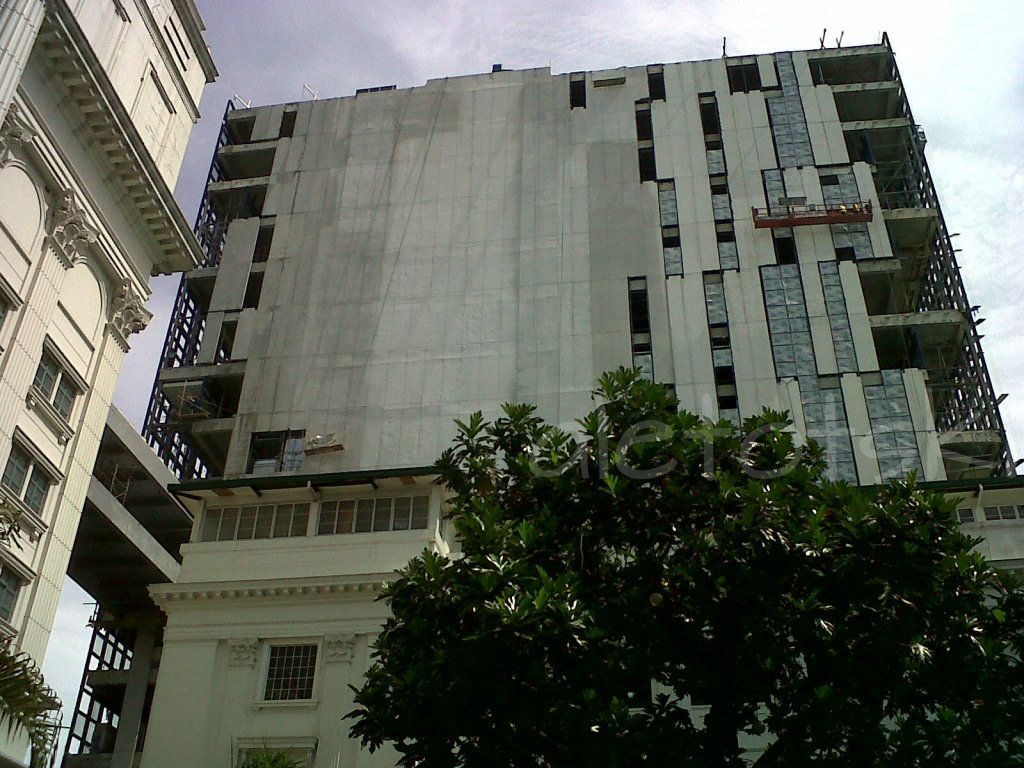 The Henry Sy building.
Wanna know what's weird about this building? It's blue.
Anyway, I missed hanging out at the the old Amphitheater. At least this one hasn't gone any changes... Well, actually there is. The turtles aren't there anymore but I kinda expected that because when Ondoy happened, I heard they swam away to some sewer or something.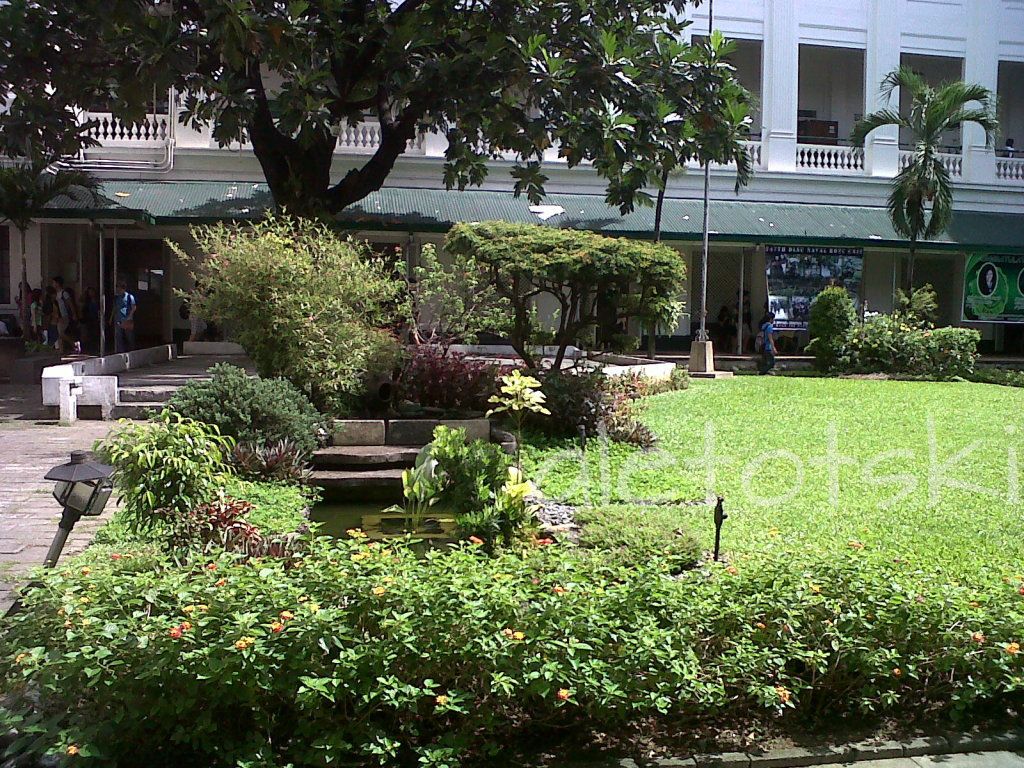 My favorite view in the Amphitheater.
I had this thought, though, that the crowd changed drastically because of all the fashyown changes that's been happening everywhere but surprisingly, the La Sallians stuck to the jeans-shirt-sneaks combo.
I WANT TO GO BACK TO COLLEGE! Alam mo yung papasok ka para tumambay, iinom before/after/during classes/retreat, maglalandi sa mga classmates kahit may boyfriend, magccut ng class para manood ng NBA sa McDo at mahuli ng prof mo... Yun. Lahat yun gusto kong balikan...