I know that it's been more than two weeks since Brianna got her first haircut but as we all say, better late than never!
I've decided long before Brianna was about to get her haircut that a professional would do it. The fact that she might have lesser hair than a usual one-year old didn't actually occur to me. Either way, I wasn't going to touch her hair anyway because I am one of those people who does not do well with scissors on her hand.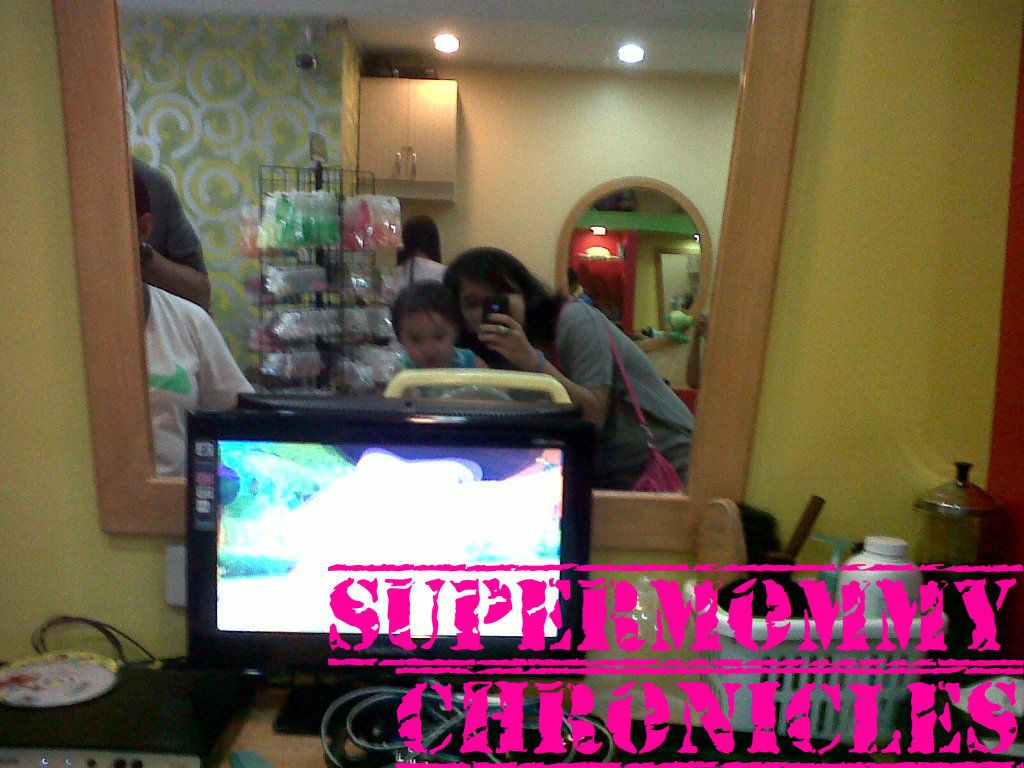 We visited Cuts 4 Tots at the SM Megamall Annex last July 2, 2012 for Brianna's haircut.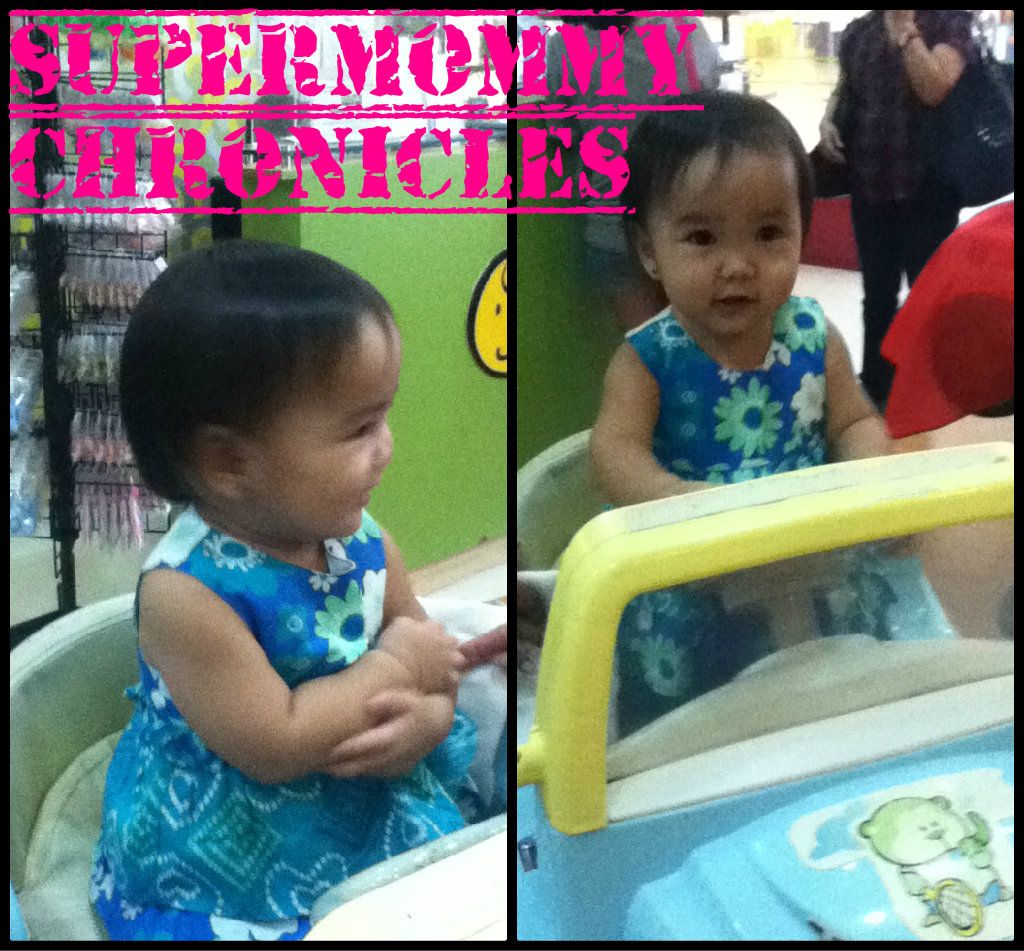 Last photos with Brianna's long(er) hair.
At first she was really calm and even played with the very patient employees but when she heard the snips of the scissors, she started panicking. She was crying the whole time - which was about 10 minutes, 15 maximum - and I was having a hard time trying to get her to sit on the car so I don't have photos while she was having the haircut.
I just had her buntot cut off because it looks really awful. Her bangs were cut, too. They just cut it straight so she'd look cuter. The result?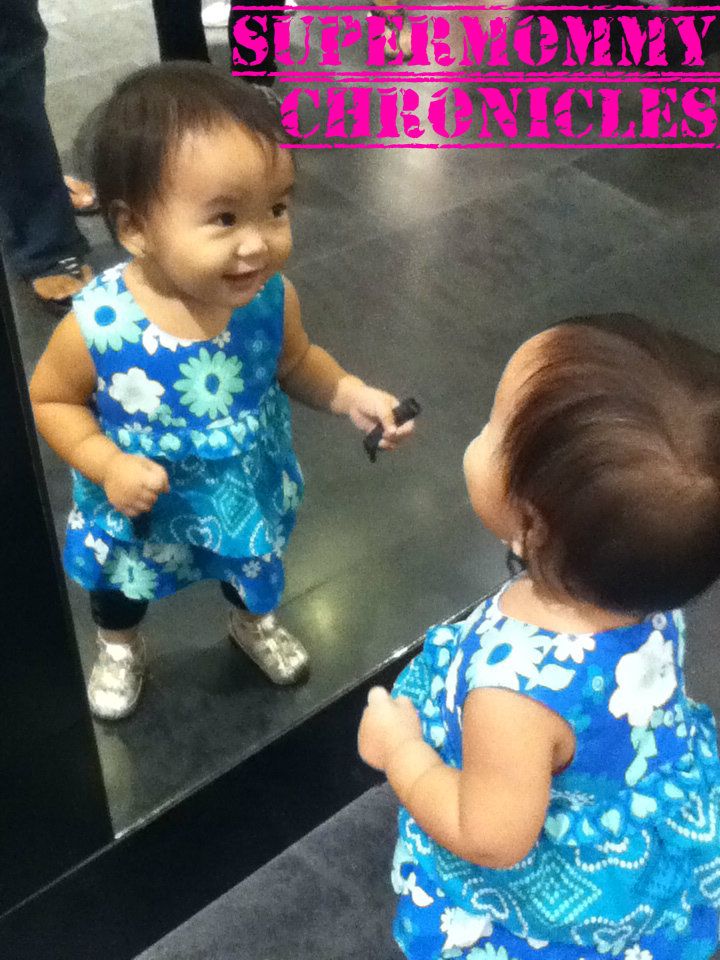 It doesn't look much in the photos but you'd know the difference when you see her in person.
Cuts 4 Tots also offer this Baby's First Cut Certificate and being the mom that I am, I availed it and after two weeks of processing from the haircut day itself, here's Brianna's certificate: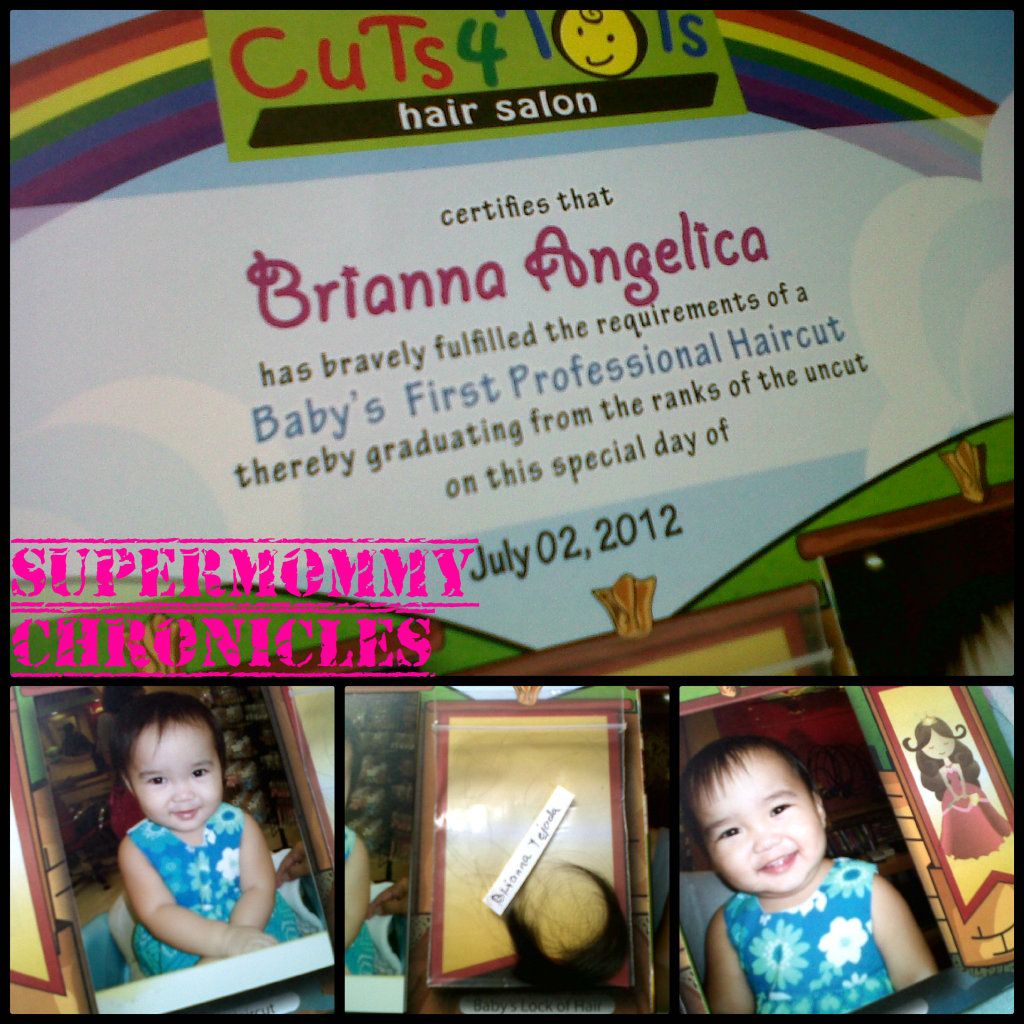 Everything cost me Php490. The certificate costs Php195 while the haircut cost Php295. Just enough for a kid's haircut if you ask me. It was worth it in my part, too, because Brianna was not really cooperating. I can't imagine doing everything on my own!
Children's haircut is not the only service they offer. They also offer adult haircut, bang trim, hot oil treatment and shampoo and blowdry. They also offer baby products like hand sanitizers, anti-bug sprays and styling gel for kids. Cuts 4 Tots is defintely a one-stop shop when it comes to all your baby's hair needs.
The Megamall Annex branch isn't the only branch that Cuts 4 Tots has. They have branches in Glorietta 4, SM Mall of Asia, V-Mall, Eastwood Mall, SM North EDSA, Trinoma and SM Pampanga.
Since Cuts 4 Tots are celebrating their 10th year this year, they are offering a 50% discount for their Baby's First Haircut Certificate. Just print the photo embedded below and present it to your Cuts 4 Tots employee to avail of the discount:
You have three days left to avail of the discount so hurry now to the nearest Cuts 4 Tots branch and get your baby the haircut s/he so deserves.