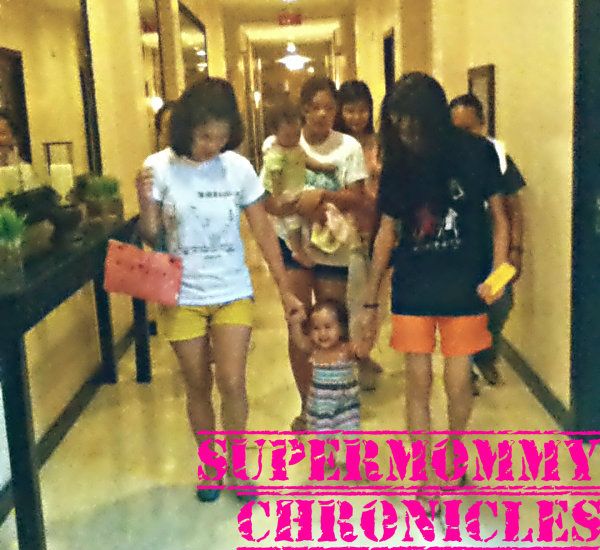 After one year and three months (and three months of that were spent worrying and being all paranoid), my baby is finally walking! I was so worried about Brianna walking but she finally does it on her own now.
Actually, the thing that I am worried about is the fact that I cannot, for the life of me, teach Brianna how to walk. I mean, how do you actually do that? Right? How do you teach someone to walk? At that time, my babydaddy gave me this video material that they shot in one of the PSI seminars during their anniversary and that video made me understand how children - especially small ones - can actually teach themselves with what they need to learn. There is no need for me to force her to learn whatever it is she needs to learn. I just need to support her while she learns stuff on her own.
So now, I am the happiest mommy, going around following her, getting things out of her way and out of her reach. This is going to be really challenging and not to mention, it will help me lose more weight. Yay for walking baby!
What were your experiences when your baby started walking? Please do tell. Tips will be highly appreciated, too!