I was watching Praybeyt Benjamin online awhile ago - oo na, jologs nako - because I cannot remember what it's all about. I remembered halfway through the film that Kean Cipriano and Derek Ramsay are part of the cast which got me to watch it even more closely (Tutti Caringal is there, too, but that's not what I
want
need to talk about here).
Somewhere in the end, there was a scene where both of them are in the same frame: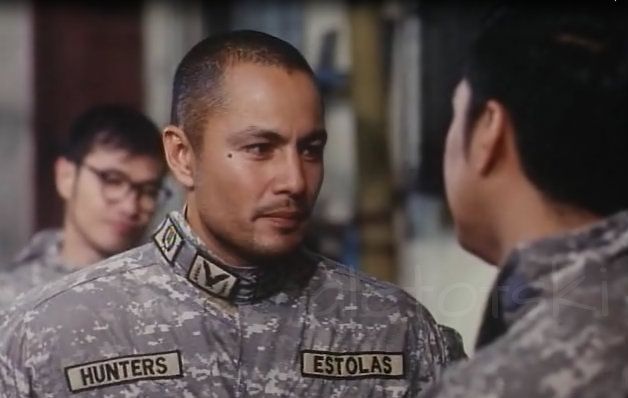 Okay, the shot is definitely all about Derek but Kean is in the background so that counts as being in the same frame.
When I was watching this scene, I've come to the realization that what attracted me to these two are their jaws. Look at how sharp they are! I swear; I could nibble and bite on them 'til the day I die.
I don't think I'd be able to prevent myself from turning Jell-O when I meet them both but I would really love to (without looking like a fan). Soon.