As I am writing this, the boys of Boys' Night Out is discussing the topic, #DramaLines, and as I've said in Twitter, I have a lot of "bala" for this trending topic because I love hearing and, I admit, throwing these kinds of lines to family, friends, flings, ex-boyfriends and current boyfriends.
My favorite #DramaLines from the movies, though, is this: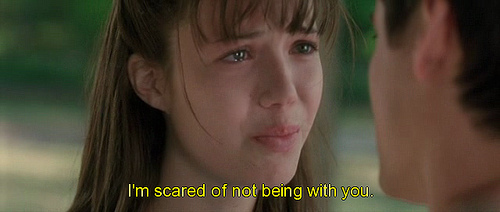 So, there. That's the greatest #DramaLines from a movie ever. At least for me... I mean, I haven't watched a whole lot of movies so this does it for me.