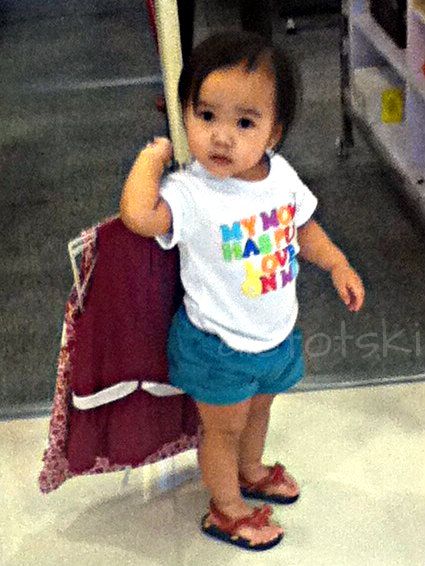 I am not fond of clothes shopping, as proven by my (really) small, boyish closet so I don't know where she got the clothes-shopping-all-night-long genes from.
I'm sorry for the poor photo quality. It was taken using the iPod Touch.
What's with the title? "I got it from my momma..." Get it? No? Never mind.