When I saw the ad for the Nat Geo Earth Day Run 2013 on TV a month ago, I immediately wanted to run it. I asked the family about it and I was surprised that my parents actually agreed to register the run with me. I did so in the kiosk in Greenbelt 3 - thanks to
Kulit Runner
for the information about the kiosk - when I went out with a couple of friends.
Fast forward to last night: My parents decided to back out the last minute from the run due to lack of training. My siblings happily agreed - since they didn't have to pay for anything - to run it with me.
We ran 5k. Carlo finished at 36 minutes, Trish at 42 and I finished at 49 minutes. Personally, I was so proud of the two 'cause even without the training, they finished early without suffering any cramps but it just reminded me of how old I really am and that I should work on strengthening my body, especially my apparently really weak legs.
I didn't bring a camera or my phone - we used Trish's phone in the photo above - during the run but there were a lot of things I wanted to take photos of, like the water stations and one of their sponsors' booths that won't refill the water bottles and forced people to drink off of the cups. Too bad.
Anyway, we had to line up to get goodie bags and the certificates of participation after the run which took 30 minutes. I didn't want to leave the line despite Trish's attempts to change my mind. After all, we paid for those bags.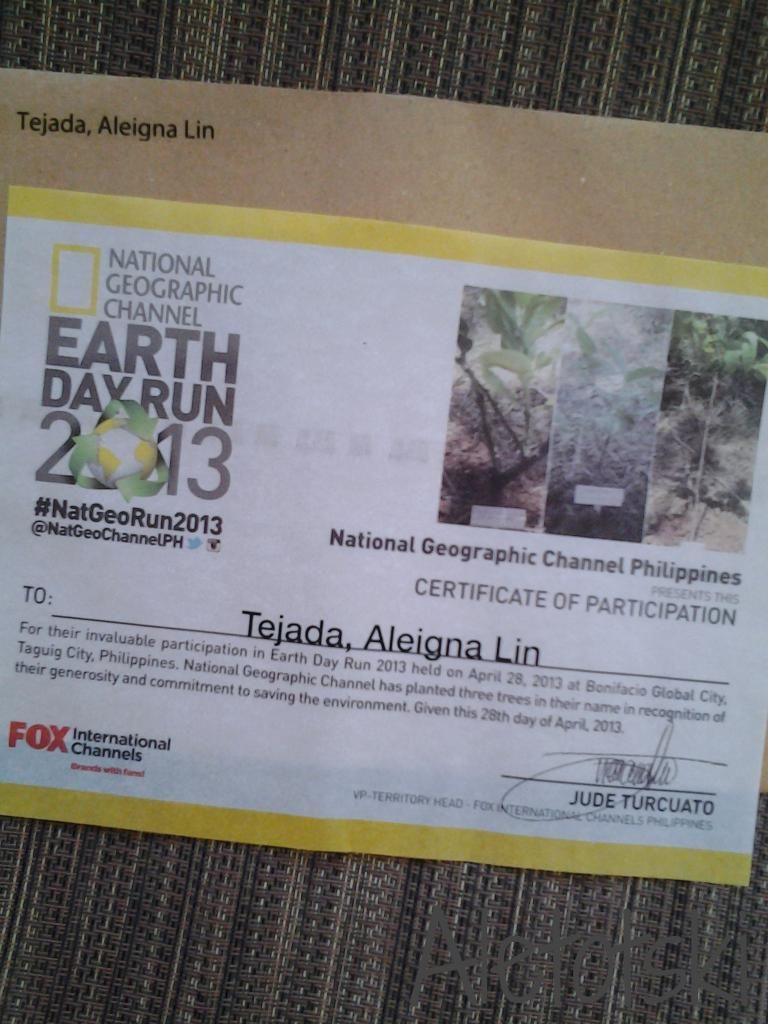 Overall, it was a pleasant experience. Nothing major really happened as far as the 5k run was concerned. I just think they should've done something about the plastic bottles and paper cups provided for by their hydration sponsors. Using those defeats the purpose of the run and their advocacy.