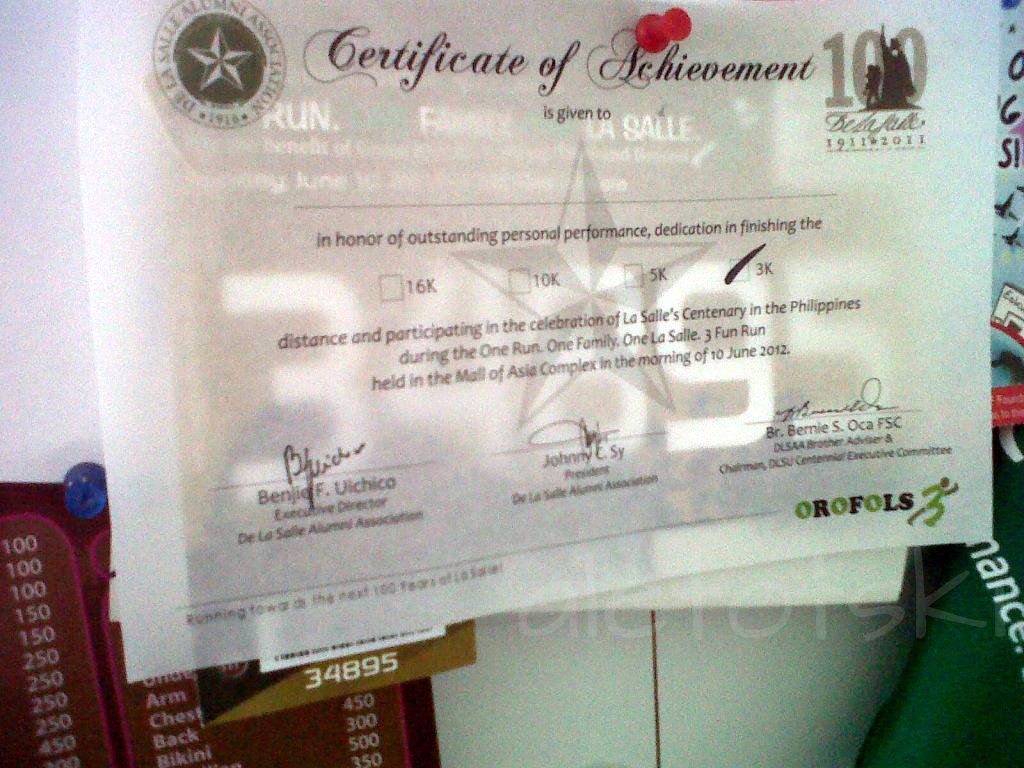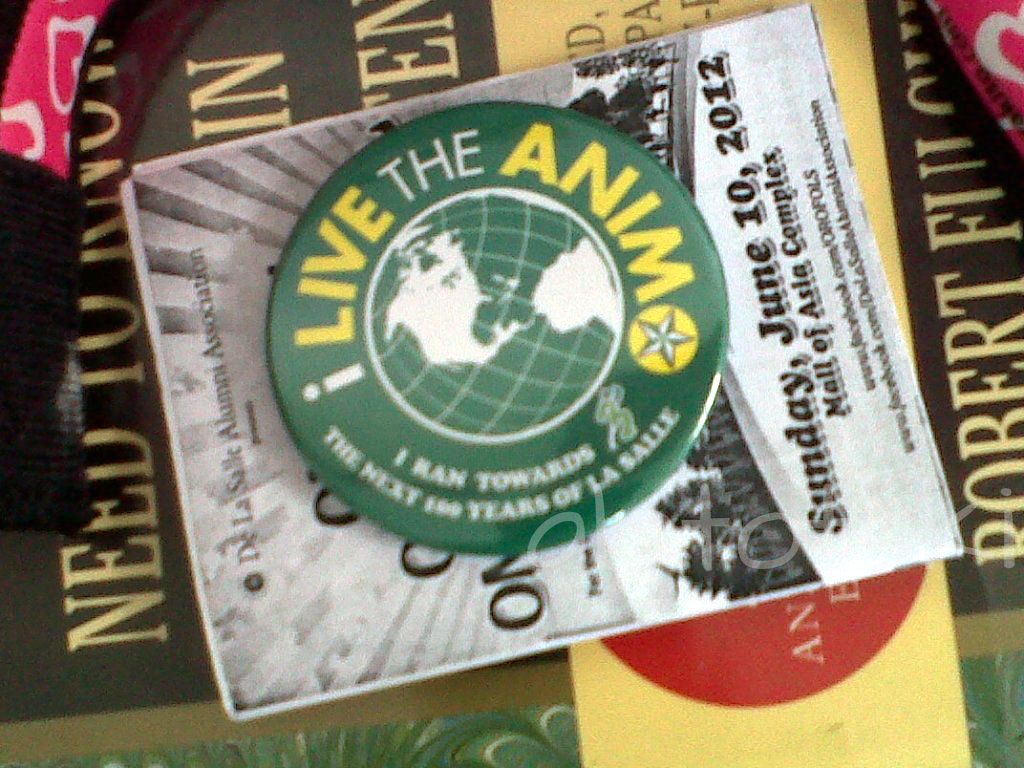 In line with
one of my goals this year
, I ran the
One Run, One Family, One La Salle 3 (OROFOLS3): Running Towards the Next 100 Years fun run
at the SM Mall of Asia this morning. I know I had my goal set to 5k but I registered too late so the slots for the 5k run has run out when
I arrived at the Alumni office last Wednesday morning
so I settled with 3k because there's no way in hell I am running 10km without any training.
Anyway, I ran with Trish this morning and we were laughing the entire waiting time because of Albie Casino and the students who were in the venue who were wearing their singlets but were wearing a pair of denim shorts and Chuck Taylors. I am not being mean but who runs with those, right? It just makes it obvious that their classes just require them to be in the event (DLSU and CSB froshies who have PE classes this term were required to attend the event) and that is the sole reason that they are there.
In all fairness with Trish, she actually ran and she loved doing it because her body surprised her (and me) by craving for more physical exercises after the run. Our bodies, though, have different reactions to the run. After we've cooled down, Trish had the strong urge to rest while I was so hyper that I was talking non-stop and I even wanted to go malling after.
All in all, my first official fun run which took too long to happen was a great experience, especially that it has something to do with my Alma Mater. I think I just waited for One Run, One Family, One La Salle 3: Running Towards the Next 100 Years to happen for me to actually join a running event. I mean, what greater way to start a healthier lifestyle than with a community I love being a part of right? Now that my back is sore and my legs feel tired, I think I am going to make this running thing a daily thing. I want to completely run my next fun run and I want it to be 5 kilometers long this time.