I was way too excited to run the Outbreak BGC as documented
here
,
here
and
here
that when I got there, I got stressed out by the traffic. Yes, I was that intense that night. We got to the registration area at around 10:40pm to have our bibs scanned and we were given the flags. We waited for around 30-40 minutes for wave 34 to run. I finished earlier than Trish although I've seen her a good half kilometer ahead of me a few zombies after gun start.
Here are some of my thoughts after my much-awaited Outbreak BGC run, in no particular order:
I don't think the organizers anticipated the size of the place and the number of attendees when they went on their ocular. Everyone was cramped in the small registration area beside the football field.
People who wore new kicks that night were really in for the muddiest shock of their lives.
Trish and I planned on having our picture taken in one of the photobooths we saw when we arrived. After the race, though, nakauwi na sila.
I don't think I ran 5k. I finished the course at 30, 45 minutes tops which isn't possible because I just brisk walked the entire time.
The girl who kept pushing me on the course almost tripped me. Good thing I got away from her grip and she was the one who got knocked off her feet.
The zombie who took my last flag - yes, I gave them all up - got a feel of my backside.
The zombie who welcomed me to the second half of the course looks vaguely like the male host of Sports Unlimited. Sounds like him too. Forgot his name though.
I didn't get to pass by the chimes and garter part of the course which sucked a bit.
I expected some zombies in the labyrinth but there weren't any.
The girl running beside me kept screaming "Ayoko na! Ayoko na!". I wanted to tell her "Sana di ka nalang sumali..."
I think I'm a top finisher for wave 34 because majority of my wave finished 30 minutes after I did.
I enjoyed the part where there were jeepneys and school buses blocking the way.

Photos from the event: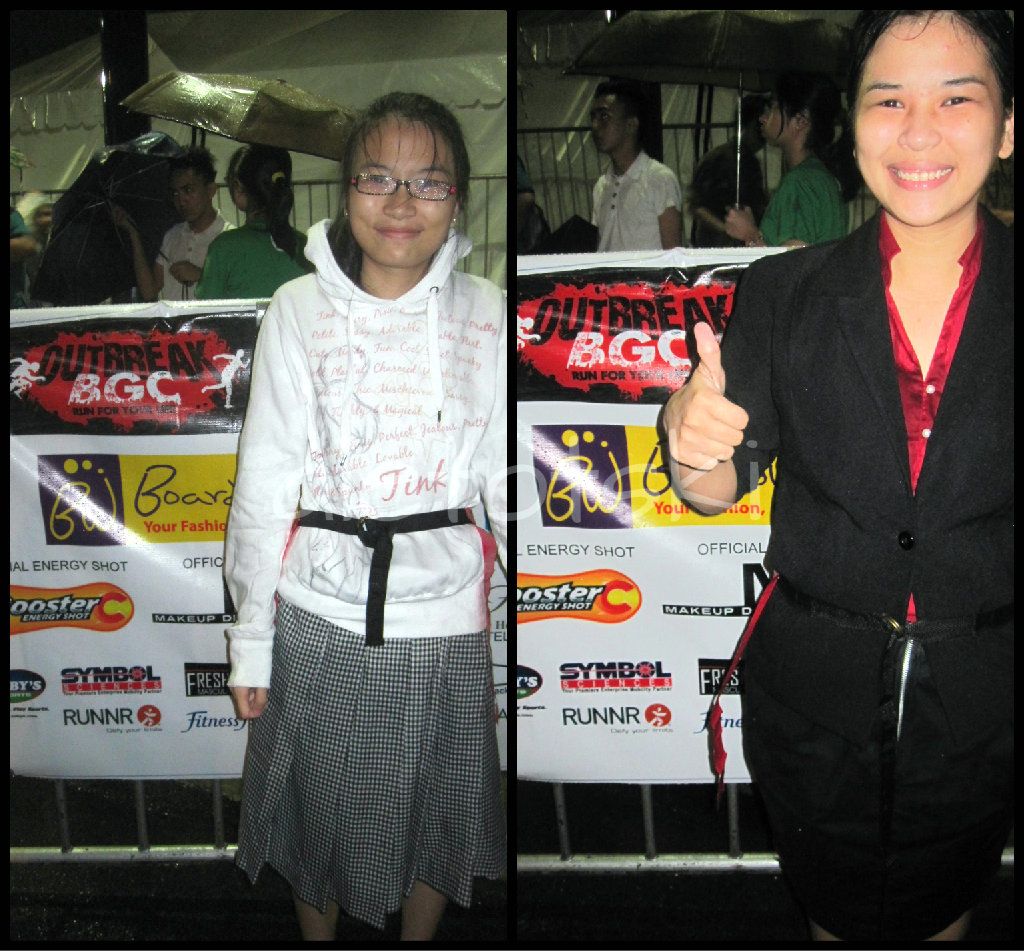 Trish as a Paulinian, me as a corporate slave in running shoes.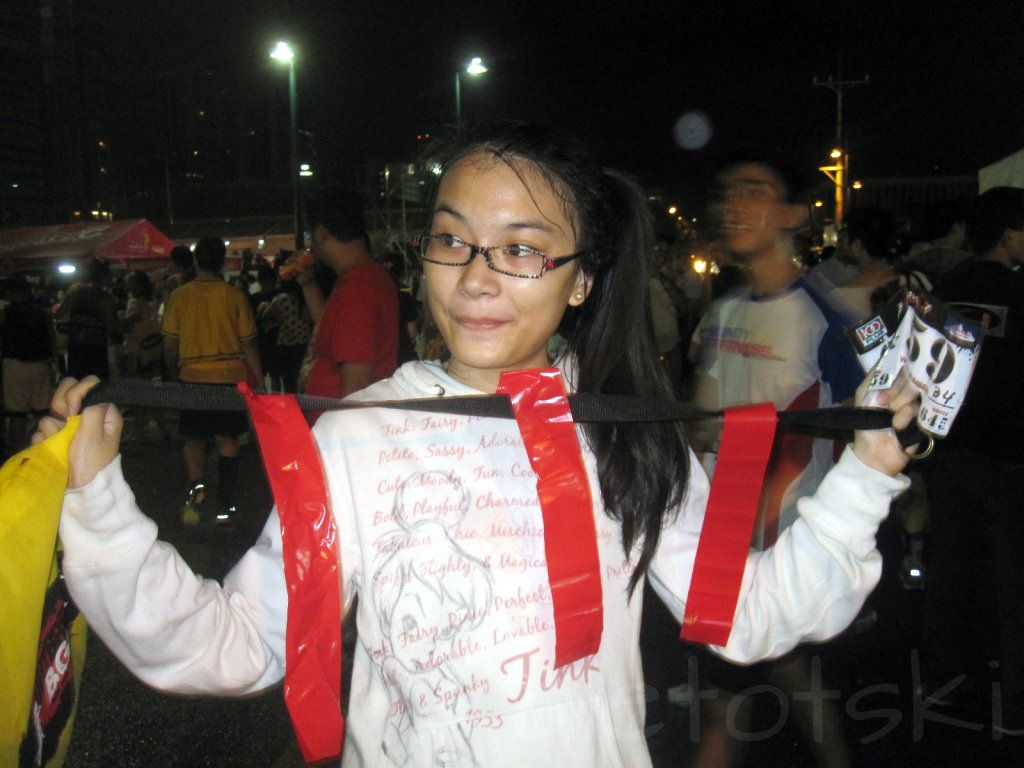 She finished with all three flags intact.
With the nurse and chef zombies. I wasn't aware that he was touching me until I saw this photo.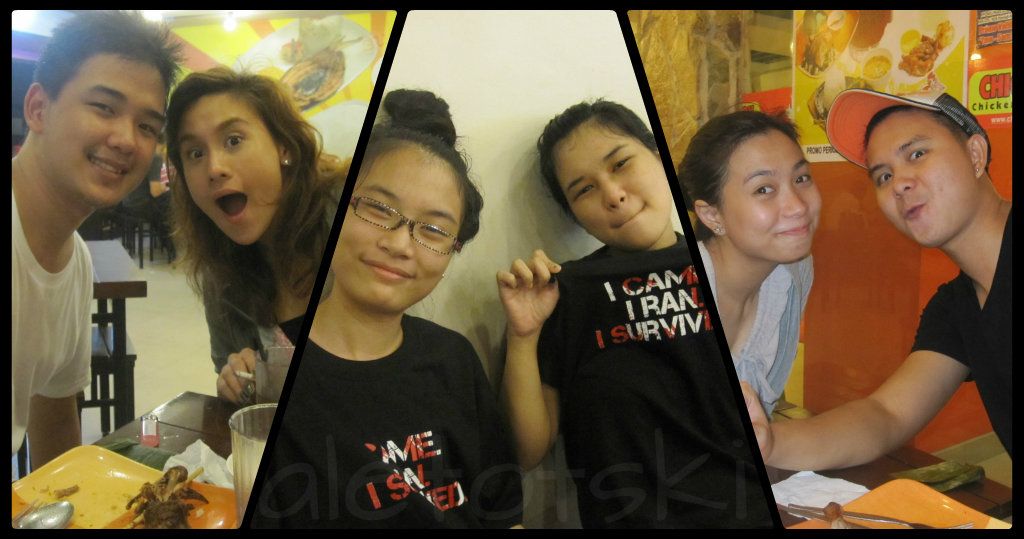 Our cheerleaders, Carlo, Peng, Reg and Kuya. Midnight meal at Chicboy, Arnaiz.

All in all, it was a really fun experience. I just wish Trish got a prize for her 3 flags and I knew if I were part of the top 20 runners of our wave.